PROFESSOR PETER CHOONG
MBBS MD FRACS FAOrthA FAAHMS MAICD.
Orthopaedic Surgeon

SPECIALISING IN:
Limb sparing surgery | Bone & Soft Tissue Tumour (Sarcoma) surgery.
Major joint reconstruction – Hip and knee replacement surgery.
Sir Hugh Devine Professor of Surgery
University of Melbourne
Over 30 years of surgical experience.

About Central Melbourne Orthopaedics
Professor Peter Choong is a specialist orthopaedic surgeon, who works in association with a team of musculoskeletal professionals. They share their knowledge and skills to care for you.
The team are dedicated to providing patient focused and family centred care. Patients will receive a coordinated approach, which incorporates a multidisciplinary team dedicated to achieving the best results using technological advances in surgery and evidence-based practice.
We are committed to:
Respectful and individualised care

Responsible and accountable service

Excellence in all that we do
Enhancing care through knowledge and research.

Sensitive and expeditious communications with our patients, referring doctors, physiotherapists and staff.
Quality of surgery and healthcare is paramount at Central Melbourne Orthopaedics. Hip and knee surgeon Professor Choong and his team of specialists strive to deliver innovation, experience and compassion to reduce pain, restore function and improve your quality of life.
Professor Choong specialises in:
The management and treatment of bone and soft tissue tumours

Limb sparing surgery where tumours are excised in their entirety while preserving the function of the limb.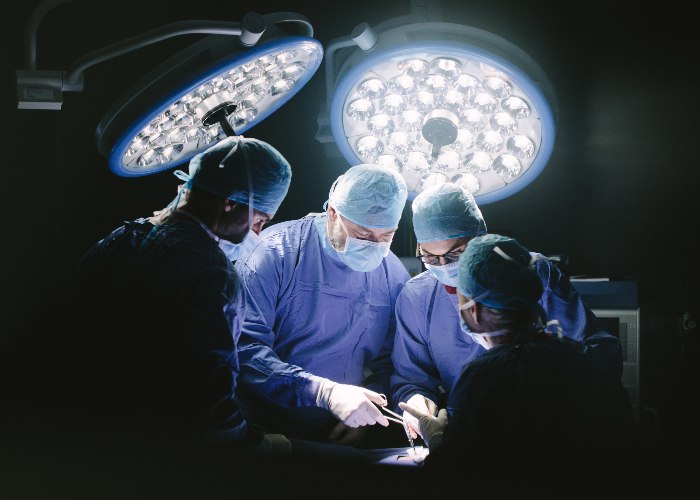 Learn more about Professor Choong's specialist surgeries:
Appointments and fees
New and current patients
Please bring the following to your appointment:
Referral letter from your GP or specialist

Private health insurance details

CD or films of any relevant scans